I love images w/ quotes on them :) All of these images were found by using google image search..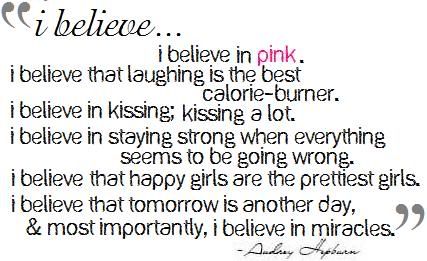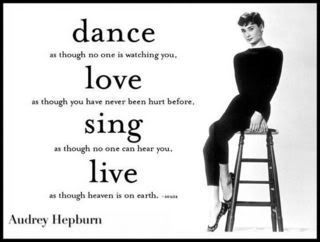 And more lovely quotes by Audrey Hepburn..........
Remember, if you ever need a helping hand, it's at the end of your arm, as you get older, remember you have another hand: The first is to help yourself, the second is to help others.
I decided, very early on, just to accept life unconditionally; I never expected it to do anything special for me, yet I seemed to accomplish far more than I had ever hoped. Most of the time it just happened to me without my ever seeking it.
I love people who make me laugh. I honestly think it's the thing I like most, to laugh. It cures a multitude of ills. It's probably the most important thing in a person.
I only wish there were a million more quotes to be found by this inspiring lady!!